Omaha Vinyl Signs, Graphics, & Banners
View Vinyl Sign Gallery
Attractive, durable, and incredibly versatile, vinyl signs, graphics, wraps, lettering, and banners can be integrated into any element of your business to support your customers or staff, promote your brand, or highlight your products.
We have the right vinyl for every need, with a full assortment of weights, colors, finishes, and methods for application. Whether you want to add a graphic to your front windows or create a banner for an event, vinyl provides the ideal solution, and our Omaha vinyl sign and graphic experts will deliver.
We create graphics, lettering, logos, or clings for any area of your facility, from the floors and walls to windows, doors, and even the exterior of your business. This allows you to fully utilize every aspect of your business for promotion, support, or brand development. You don't have to know exactly what you want to get the right vinyl product; our experts can recommend the ideal solution for your business and application.
Call VitalSigns at (712) 248-8339 for your Free Consultation with a Vinyl Graphics Specialist!
Promotional Vinyl Banners
Everyone loves a good banner! Whether exclaiming your grand opening, supporting your sales team at an event, or welcoming someone home, banners are seen by all of us just about every day as we go through our lives.
They have many different applications for business promotion, engagement, and awareness. We provide many different options for weight, display method, and printing and finishing to ensure that your final banner suits your needs, space, and longevity goals.
Indoor banners, outdoor banners, retractable banners, hanging banners, full-color, single color, long-term or short-term display, we take your specifications, branding elements, and ideas to deliver a high-quality product every time.
Window Vinyl Clings & Film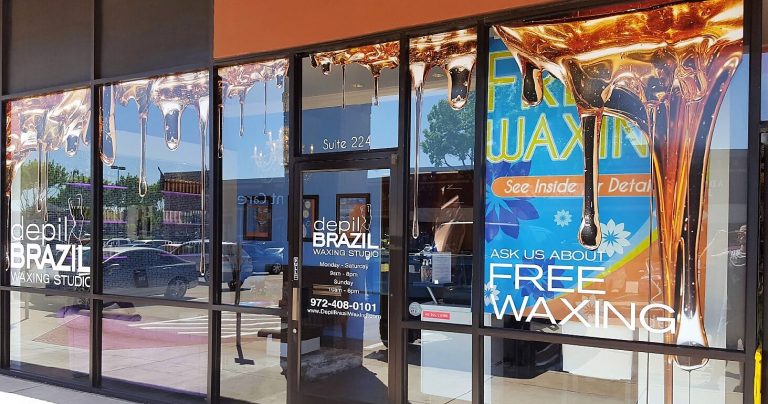 Another popular use for vinyl is for window displays. From individual graphic elements to entire window coverings, vinyl can help you create a promotional display that is dynamic and enticing.
Window displays can be used for both service providers and retail organizations, allowing them to promote special offers, discounts, or events. Many businesses frequently change their window displays, making temporary vinyl clings a great choice. Some vinyl material is even suitable for reuse if properly removed and stored.
Vinyl window film can even adhere to entire panels for long-term display of marketing messaging, or to provide privacy. Doctors, dentists, and even restaurants often utilize frosted or etched window film for this purpose.
Most businesses enjoy their windows for the light that they provide, and swapping entire glass panes for frosted panels is not an affordable or feasible option for most businesses, especially those operating out of a leased space. Frosted vinyl film allows them to achieve this professional finish at a fraction of the cost and hassle.
Cut Vinyl Lettering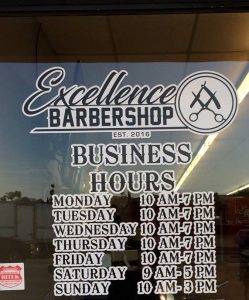 Cut vinyl letters can be used in many different places and ways to support or promote your business. From directional and wayfinding lettering throughout to adding important business information to the front doors and windows of your business, vinyl letters are a professional and attractive way to share important information with customers, visitors, and staff.
The most popular use for vinyl lettering is hours of operation and accessibility information for your business front doors. This is an impressive, professional way to share the information your customers need and expect so they can effectively do business with you. Utilizing these elements let your customers know that you are serious about assisting them.
Professional signage elements are fast to produce, more durable than sign painting, and when professionally applied, they provide an attractive finish that is sure to impress.
Wall Murals & Floor Graphics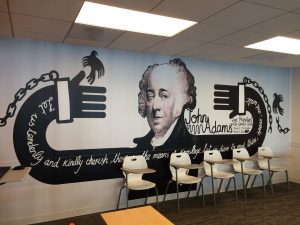 Large-format vinyl graphics are a great way to build an exciting workplace, motivate your staff or keep them safe, or to assist with wayfinding.
Since vinyl graphics can be applied to any smooth surface, not just your windows or doors, there is essentially unlimited opportunity for you to utilize your space for promotion or support. Vinyl wall murals are becoming more and more popular, used in areas like classrooms, breakrooms, hallways and walkways, lobbies, and other areas where people wait or frequently travel.
Vinyl wall murals are more durable, longer-lasting, less expensive, and easier to apply than painted murals. You also have complete control over design and don't have to worry about errors or mistakes. We support you with custom design, mural printing, and on-site installation for a professional and attractive finish.
We even produce vinyl signage durable enough to be used in high-traffic walkways- even on the floor! Floor vinyl can be used to highlight products, support wayfinding, or even remind staff of unsafe or restricted areas within your facility.
Floor graphics can be applied to tile, wood, concrete, low-pile carpets, asphalt, and just about any other relatively smooth flooring type, both indoors and out. We help you determine the right materials, placement, and message to deliver the biggest impact for your signage budget.
Vinyl Graphics Options
Vinyl signs and graphics include many different products and just as many customization options.
From entire business signage collections to individual sign and graphic elements, our Omaha vinyl sign professionals deliver the right signage for your needs, every time.
We help you determine the right product, material, finish, and adhesion method to best suit your use, placement, and timing of display. Working with an expert makes it easy to get the appropriate materials and finished product.
Our vinyl sign and graphic products include:
We can completely customize your vinyl signs, graphics, lettering, banners, murals, and other elements, using your brand colors, fonts, logos, or any other creative elements or messaging you desire. We can determine the appropriate elements, materials, or display options if you need assistance determining the best use of vinyl graphics for your business.
Full-Service Vinyl Graphic Shop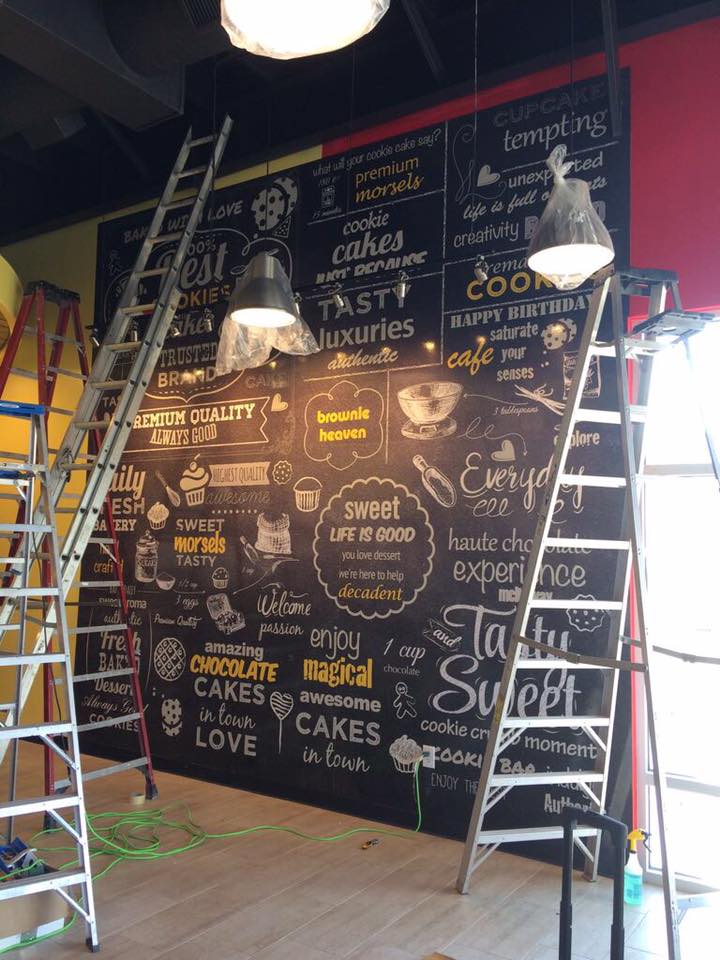 We are your Omaha vinyl sign and graphics company, providing complete service throughout your entire project. From assisting you with conceptualization, placement, layout, planning, and design all the way to environmentally conscious production and on-site installation, we ensure your project is managed with speed, skill, and an eye for detail.
Our experts work with you, whether you are starting from just an idea or have an entire signage plan already in place. We handle everything, leaving you the freedom and time to focus on other aspects of your business, with total confidence that your project is on schedule and being produced to spec.
Utilizing professional installation specialists is especially important for vinyl. Many people think that it is easy to apply, and they couldn't be further from the truth. Vinyl is a flexible material that can rip, warp, tear, or bubble if not handled properly, and it can be incredibly challenging to apply straight and even. We have the tools and experience needed for a flawless install that is sure to impress.
Free Vinyl Signs & Graphics Consultation
VitalSigns is your Omaha, NE vinyl signs company, delivering high-quality, attractive vinyl signage products that suit your business, brand, and desires.
Our vinyl signs, graphics, letters, clings, wraps, murals, decals, and film can be perfectly customized to your needs, and our experts deliver on-time and within budget.
Call VitalSigns at (712) 248-8339 for your Free Consultation with a Vinyl Graphics Specialist!